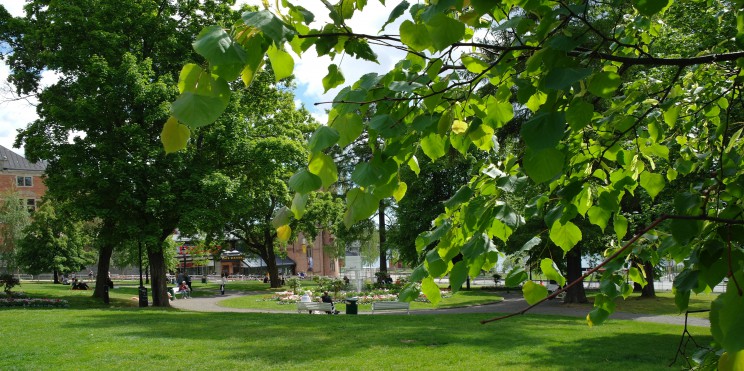 Umeå, often called the City of Birches, is located by the Ume River about 15 km from the sea. The city was founded in 1622 by King Gustav II Adolf and grew at first very slowly.
In the early 1700s looted and burned Umeå several times by Russian troops. During the 1808-1809 war suffered Umeå again by the Russians. The city was occupied during the war last month, and battles were fought both north and south of Umeå.
A new misfortune occurred in midsummer 1888 when most of the town was destroyed by a devastating fire. Of the 3,000 city residents were 2300 homeless. After the fire it was decided that the streets would be straight and not too narrow and that birch trees were planted as fire protection along all the streets.
As one of the first cities in Sweden, Umeå electric street lights in 1892 and in 1896 opened the railways by Oskar II. The small town began to slowly grow. In the early 1900s, placed two regiments to Umeå and a new hospital was completed. The trend continued in 1965, when Umeå University was inaugurated in the city had about 50 000 inhabitants. Umeå has since been one of Sweden's fastest growing cities, today lives here 118 349 inhabitants (facts from Umeå Municipality's website, April 2014).